New York Write to Pitch 2022 and 2023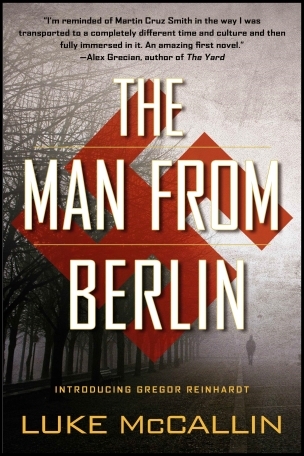 For New York Write to Pitch or Algonkian attendees or alums posting assignments related to their novel or nonfiction. Assignments include conflict levels, antagonist and protagonist sketches, plot lines, setting, and story premise. Publishers use this forum to obtain information before and after the conference event, therefore, writers should edit as necessary. Included are NY conference reviews, narrative critique sub-forums, and most importantly, the pre-event Novel Development Sitemap.
---
Subforums
A forum for New York pitch event alums to post samples of their scenes and prose narrative for detailed critique according to Algonkian Author Connect guidelines. Emphasis on choice of set, narrative cinema, quality of dialogue, metaphor, static and dynamic imagery, interior monologue, general clarity, tone, suspense devices, and routine line editing issues as well.

Copies of pre-event studies required of Algonkian attendees regardless of workshop, retreat, or conference. Post-event includes the Algonkian Novel Writing Program for purposes of rewrites and editorial tweaks. Like the rest of our programs, these studies emphasize dramatic act structure, high concept, execution models, setting, and choice of antagonist as core element gateways.

The comments and publication success stories noted herein by writers and published authors who have attended the New York Pitch Conference are a representative sample of total responses. All are the result of various articles, interviews, and comments made in Internet forums, as well as mails sent to us. Many of them are quite nuanced and uniquely focused, and as such, a good tie-breaker read for the event.
13 topics in this forum
08Novel writing, development, editing, and pitch forums for utilization by New York Pitch and Algonkian alums, as well as AAC guests and members. This is a focal point for polishing, rewriting, or beginning a new genre or literary plot-driven manuscript. => The Algonkian Novel Writing Program is open to all Algonkian/NYP alums at no additional cost. If you are not an alum, the cost is $799.00. Novel Development Forums, Programs, and Events Novel Writing and Editing - Concept to Query Platitudes, entitled amateurism, popular delusions, and erroneous information are all conspicuously absent from this collection of detailed novel writing guides and …

Introduction to Pre-event Assignments The below seven assignments are vital to reaching an understanding of specific and critical core elements that go into the creation of a commercially viable genre novel or narrative non-fiction. Of course, there is more to it than this, as you will see, but here we have a good primer that assures we're literally all on the same page before the event begins. You may return here as many times as you need to edit your topic post (login and click "edit"). Pay special attention to antagonists, setting, conflict and core wound hooks. And btw, quiet novels do not sell. Keep that in mind and be aggressive with your work. …

Introduction to Pre-event Assignments The below seven assignments are vital to reaching an understanding of specific and critical core elements that go into the creation of a commercially viable genre novel or narrative non-fiction. Of course, there is more to it than this, as you will see, but here we have a good primer that assures we're literally all on the same page before the event begins. You may return here as many times as you need to edit your topic post (login and click "edit"). Pay special attention to antagonists, setting, conflict and core wound hooks. And btw, quiet novels do not sell. Keep that in mind and be aggressive with your work. …

Growing up with blood on his hands as a youth, a federal agent returns to his hometown to face a convergence of past and present enemies while keeping his family and friends alive.

Introduction to Pre-event Assignments The below seven assignments are vital to reaching an understanding of specific and critical core elements that go into the creation of a commercially viable genre novel or narrative non-fiction. Of course, there is more to it than this, as you will see, but here we have a good primer that assures we're literally all on the same page before the event begins. You may return here as many times as you need to edit your topic post (login and click "edit"). Pay special attention to antagonists, setting, conflict and core wound hooks. And btw, quiet novels do not sell. Keep that in mind. Be aggressive with your work. Mi…

Introduction to Pre-event Assignments The below seven assignments are vital to reaching an understanding of specific and critical core elements that go into the creation of a commercially viable genre novel or narrative non-fiction. Of course, there is more to it than this, as you will see, but here we have a good primer that assures we're literally all on the same page before the event begins. You may return here as many times as you need to edit your topic post (login and click "edit"). Pay special attention to antagonists, setting, conflict and core wound hooks. And btw, quiet novels do not sell. Keep that in mind. Be aggressive with your work. Mi…

1) Story Statement for 3 Protagonists FREYDUN escapes Iran and must make a documentary without jeopardizing his admission to French university or getting deported to Iran where his former interrogator threatens his life. Syrian rebel SAMI survives war, detention, and a journey to Europe that leaves him lame. Before his French refugee camp is razed, he must find housing in order to qualify for a surgery to restore his mobility. Sudanese pop singer ABDO must hide from Janjaweed militiaman Skinny J, escape brutal detention, and survive a shipwreck. In the French refugee camp, Calais Jungle, he must overcome PTSD in order to sing and to pursue a beautiful American…

Introduction to Pre-event Assignments The below seven assignments are vital to reaching an understanding of specific and critical core elements that go into the creation of a commercially viable genre novel or narrative non-fiction. Of course, there is more to it than this, as you will see, but here we have a good primer that assures we're literally all on the same page before the event begins. You may return here as many times as you need to edit your topic post (login and click "edit"). Pay special attention to antagonists, setting, conflict and core wound hooks. And btw, quiet novels do not sell. Keep that in mind. Be aggressive with your work. Mi…

Seven Assignments NYCPitch.docx

Introduction to Pre-event Assignments The below seven assignments are vital to reaching an understanding of specific and critical core elements that go into the creation of a commercially viable genre novel or narrative non-fiction. Of course, there is more to it than this, as you will see, but here we have a good primer that assures we're literally all on the same page before the event begins. You may return here as many times as you need to edit your topic post (login and click "edit"). Pay special attention to antagonists, setting, conflict and core wound hooks. And btw, quiet novels do not sell. Keep that in mind. Be aggressive with your work. Mi…

Introduction to Pre-event Assignments The below seven assignments are vital to reaching an understanding of specific and critical core elements that go into the creation of a commercially viable genre novel or narrative non-fiction. Of course, there is more to it than this, as you will see, but here we have a good primer that assures we're literally all on the same page before the event begins. You may return here as many times as you need to edit your topic post (login and click "edit"). Pay special attention to antagonists, setting, conflict and core wound hooks. And btw, quiet novels do not sell. Keep that in mind. Be aggressive with your work. Mi…

Introduction to Pre-event Assignments The below seven assignments are vital to reaching an understanding of specific and critical core elements that go into the creation of a commercially viable genre novel or narrative non-fiction. Of course, there is more to it than this, as you will see, but here we have a good primer that assures we're literally all on the same page before the event begins. You may return here as many times as you need to edit your topic post (login and click "edit"). Pay special attention to antagonists, setting, conflict and core wound hooks. And btw, quiet novels do not sell. Keep that in mind. Be aggressive with your work. Mi…

Introduction to Pre-event Assignments The below seven assignments are vital to reaching an understanding of specific and critical core elements that go into the creation of a commercially viable genre novel or narrative non-fiction. Of course, there is more to it than this, as you will see, but here we have a good primer that assures we're literally all on the same page before the event begins. You may return here as many times as you need to edit your topic post (login and click "edit"). Pay special attention to antagonists, setting, conflict and core wound hooks. And btw, quiet novels do not sell. Keep that in mind. Be aggressive with your work. Mi…